Ort
In 2011, the beautiful city of Haarlem, The Netherlands, will be hosting the annual European community event - making it the first time since 2007 and the 4th time in total that Warpstock Europe takes place in The Netherlands.
City of Haarlem
Located in the northern half of The Netherlands, both close to the coastal dunes of the North Sea and the vibrant capital Amsterdam, Haarlem is easily reachable from anywhere and literally anyhow - be it by train, car, plane or ferries.
The capital of the province Noord Holland is a beautiful city with very old typical dutch buildings and is from a historical point of view very famous for being the place were book printing was invented by the Dutchman

Laurens Janszoon Coster. To conmemorate the city's famous son, the

WSE2011 logo was designed to carry several different font types in CMYK printing colors.
The beautiful old city center of

Haarlem with "the big church" on "de Grote Markt" square, its surrounding shops, pubs and restaurants offer plenty of distraction and will put you into just the right mood to enjoy relaxing drinks and talks after busy days at the conference site.
Haarlem provides excellent public transport connections to Amsterdam. A quick twenty minute train ride will connect you to one of Europes largest airports,

Schiphol, or the

central station with international connections at hand. For a detailed list of how to get to Haarlem please see our
Travelling page.
Other tempting opportunities to extend your stay are possible by the close vicinity of other famous Dutch cities like

Rotterdam,

Delft,

Leiden and

Den Haag (The Hague). Please refer to our

tourist information page for additional tips and suggestions.
Event location
The La Place Haarlem Dreefzicht is a professional conferencing venue offering top-class service and facilities across multiple meeting rooms. While the site provides its own free parking lots, it can also be easily reached by Haarlem public transport.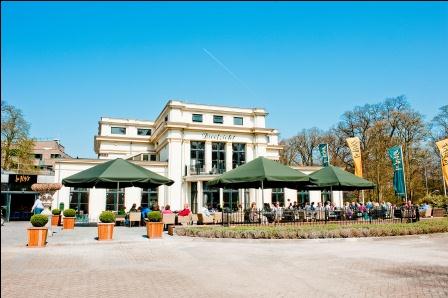 The beautiful event location has a fully equiped "pick your own" restaurant on board, where you can create your own choice of breakfast, lunch and dinner at a very reasonable charge and at every time of the day.
In contrast to previous Warpstock Europe events, the 2011 event location does not provide onsite accomodation. However, hotels are near by. Please refer to the dedicated
accomodation
Address
La Place Haarlem Dreefzicht
Fonteinlaan 1
2012 JG Haarlem
Tel: +31 30 230 7295
Fax: +31 30 230 7432
Email: by

contact form
Facts at a Glance
Conferencing
3 rooms (45 / 80 / 40 person max.)
all meeting rooms on 1st floor
Inside
restaurant (mostly organic, diet/veggie on request)
Public Internet (WiFi) access
Outside the venue
surrounded by forest
free parking spaces
Near by
historic city centre
restaurants, bars
shops, museums